An Open Letter To Fellow Wisconsin Conservatives
By: Mark Belling- WISN-AM, Milwaukee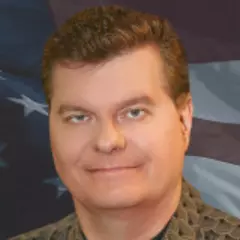 The ugly truth is that a fair number of Republican leaders in Wisconsin are giddy over the state's election results. They are flipping cartwheels over the fact they lost only two seats in the state assembly and picked up two in the state senate. Won't have to lay off any legislative staffers! As for President Trump losing our state despite the passionate efforts of hundreds of thousands who, for no pay, did everything they could to get Trump to carry this state, well, that's being greeted with shrugs.
Shrugs all over Madison.
I'm not shrugging. Nor should you.
I was asked by many of my listeners why Joe Biden and the Democrats seemed to be spending so much more money in the state than the GOP. We now know why. $2.3 million was hacked out of state GOP accounts Madison-based GOP staffers weren't paying attention to who they were sending money to. This was cavalier treatment of money donated by people to try to win elections. Would the $2.3 million have helped Trump win? Well, if the answer is no, why should anybody give the GOP anything if it doesn't help?
I have for years called for getting the state GOP offices out of the Madison swamp. Getting staffers out of the Madison bubble would not only give them a better feel for actual GOP voters, it might make it easier to upgrade staffers by hiring people who don't actually want to live in Madison. This needs to be done now. If it results in the departures of GOP employees who don't want to leave their beloved Marxist city, well, all the better.
The dated R.J. Johnson strategy of sending 88 direct mail pieces per day out produced zero results. Nobody reads these things but state Republican strategists get to hire their friends to design and print them. These mailings cost fortunes.
Republicans have no year round ground presence in the state. The Democrats now have paid community organizers (on payrolls of shadowy non-profit advocacy groups) on the ground in Oconomowoc, Green Bay, Appleton, Wauwatosa, Brookfield and several other cities. These groups have helped elect less than conservative mayors and city councils in cities that have moved from red to purple to, in some cases, blue. Money would be better spent getting year round conservative organizers in the state than on those stupid direct mail pieces.
Republican leaders have rejected this because they wouldn't have direct control of these ground organizers. Their desire to keep their cabal empowered is their highest priority. The $2.3 million the Madison staff paid to leftist hackers could have hired at least 20 fulltime organizers.
The Wisconsin Election Commission is a tool of the Democratic Party. It threw off the presidential ballot two third party candidates whose presence might have taken away sufficient Biden votes to have Trump carry the state. This commission facilitated the mail-in ballot fiasco that magically found 250,000 more Biden votes than Hillary Clinton received in 2016. This commission's staff consists almost entirely of employees of the corrupt Government Accountability Board that tried to frame conservatives in Wisconsin a few years ago. State GOP leaders have done nothing to address this.
Two of the three "Republican" appointees to the state Election Commission simply do the bidding of Democrats and the Commission's staff of Madison leftists. (Quick now: does anybody think a single member of the staff of the Election Commission voted for Donald Trump?) Two of the Republicans sided with Democrats in removing Kanye West. The scandalous decision to remove the Green Party ticket occurred on a 3-3 vote. When such ties occur, the Madison staff's recommendation prevails. The Madison staff removed the Green party because the Democratic party wanted the Greens removed.
Despite this, not a single GOP leader has called for the replacement of Republican commission appointee Dean Knudson. He's their friend. Assembly speaker Robin Vos appointed Knudson and has stood by him as he empowered a commission whose biased decisions essentially flipped Wisconsin away from President Trump. Does anyone believe the Democrats would tolerate appointees who sided with our side?
So where do we go from here?
The state GOP headquarters needs to be moved from Madison. I suggest West Bend, Sheboygan, Fond du Lac or Wausau.
The state GOP staff needs to be replaced. The state GOP chairman who oversaw their apathy and incompetence, Andrew Hitt, needs to resign.
Republican Assembly and Senate members need to be put on notice that they will face primary challenges in 2022 from grass roots conservatives if they do not use their massive majorities to begin to fight Tony Evers and his Madison dilettantes. A shake up is clearly needed of legislators from safe Republican districts who spent 2020 shilling for Evers and his Covid narrative and allowed a Madison bureaucracy to change longstanding election rules to help Democrats win an election
Ron Johnson needs to tell us right now what, if anything, he is running for.
Someone with sharp elbows and deep passion needs to be recruited to lead the Wisconsin GOP. There are a lot of Trump staffers looking for work. We desperately need a Katie Pavlic or Kayleigh McEnaney or even a Corey Lewandowski to come into this state and actually start fighting.
Knudson and Marge Bostelman need to be pressured to get their Democrat-appeasing selves to resign from the Election Commission.
We have to stop paying Madison based political consultants to run statewide campaigns. There is no need to name names. We all know who they are. One hopes we all remember who spent a fortune placing ads on TV of a state Supreme Court candidate playing a tuba.
We need to hire someone to do a deep dive into the number of people who moved from Wisconsin, died or otherwise didn't vote but in whose names mail-in ballots were cast. This can be used as the basis to push to ban most mail-in balloting after 2022.
Donors like Dick Uihlein and Diane Hendricks need to be listened to. Their desire to empower outsiders in GOP elections and its power structure has been rebuffed by the Madison Mob that is good on hanging on to power and even better at losing elections.
The next anointed state Supreme Court candidate to run as a "conservative" needs to be vetted by somebody other than the Madison Mob. The Brian Hagedorn (aka John Roberts) mistake can't be made again. It has already de facto cost us the Supreme Court.
If Becky Kleefisch wants to unite the state GOP base, she needs to reach out to the actual conservative voter base in this state and the grass roots folks who held impromptu Trump rallies and not allow her campaign to be hijacked by the Madison Mob.
Somebody should dedicate all of this to Bernell Trammell who died for the same cause that the Madison gang was so apathetic about.
I am very transparent. I will call for these things on my program. I have no hidden agendas. My upfront agenda is to stop accepting losing, appeasement, incompetence and apathy from Wisconsin Republican leaders who take all our money and give us nothing but the heartache of watching savvy Democrats magically fund tens of thousands of votes at central count facilities after midnight on election mornings.
In the time I have spent writing this, Dean Knudson is still on the Election Commission. One hour has already been wasted,