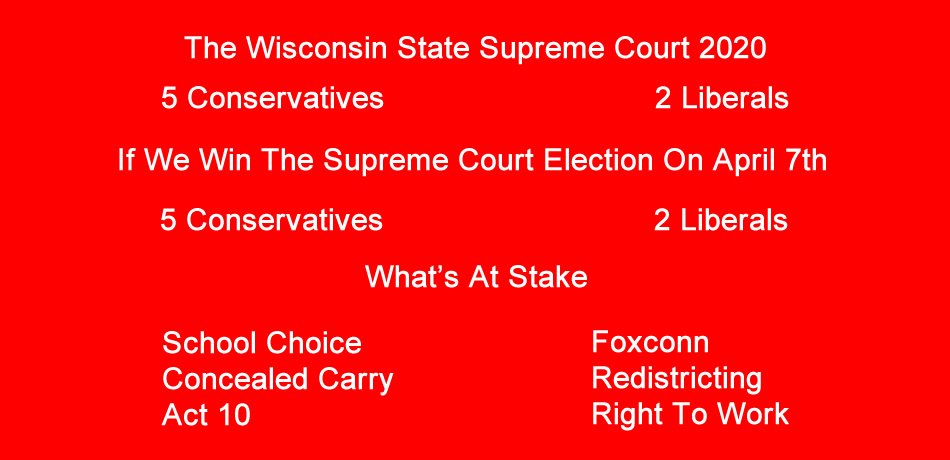 "Winning Isn't Everything, It's The Only Thing"
The Judge Daniel Kelly Campaign is looking for volunteers to deliver literature door to door. It is important that we take this campaign seriously because a loss to the Socialist judge could lead to a Socialist Wisconsin Supreme Court within the next year. Please help where you can.
Please reply to

[email protected]

or contact Dennis at 920-980-6670.
Donate Here to Elect Judge Daniel Kelly
In the "Enter GAB information here" area, enter Donation for Justice Daniel Kelly.
If your donation is over $200.00, please enter your occupation in this area too.
Contributions or gifts to the Republican Party of Sheboygan County are not deductible as charitable contributions for federal income tax purposes. Funds received in response to this solicitation will be subject to federal contribution limits. Federal law requires us to use our best efforts to obtain and report the name, mailing address, occupation and employer for each individual whose contributions aggregate in excess of $200 in a calendar year. Contributions from corporations and foreign nationals are prohibited.
Thank You.