Dear Fellow American:
It is time to take a stand.   Our country is on the precipice of a new dark age and it is no time sit back and wait to see what happens next.   Republican Party of Sheboygan County (RPSC) is working hard to get out signs and making personal contacts.  Still, if we are to win in November, we must expand our efforts to impact a more diverse audience.  With that in mind, RPSC, in conjunction with Midwest Communications, produced the attached thirty second radio and internet ad. Our intention is to emphasize the adverse consequences of Democrat rule and promote our candidate.
We will begin our campaign by placing ads in the local radio market; on The Buzz at 106.5 and a country station at 93.7.  Having raised enough money for five weeks of ads, we will be starting on August 10.  In order to continue our ads through election day and do some internet advertising, we will need an additional $12,000.  And there is no need to stop there.  We fully intend to use any additional dollars by working with Republican Party of Wisconsin to get our ad into the Milwaukee market.  A donation of $1,000, $500 or $250 dollars would be a giant step in attaining our goal.   You can also sponsor a 30 second ad for 25 dollars each.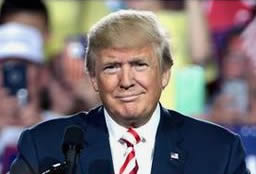 Joe Biden's puppet masters are waiting for 2021 to squander your wealth on blue state bailouts and redistribution schemes. This is not the time to hold back.  Tomorrow will be too late.
If interested in sponsorship opportunities please text or call Jacob Immel at 920-360-1554, Paul Gruber at 920-207-4719, or Dennis Gasper at 920-980-6670 and mail checks to Republican Party of Sheboygan County, P.O. Box 288, Sheboygan, WI 53082.
Thank you
Jake Immel, Assistant Finance Chairman, RPSC
Dr. Paul Gruber, Finance Chairman, RPSC
Dennis Gasper, Chairman, RPSC