"And In This Corner..."
Russ Otten, RPSC Chair
Post Election Strategy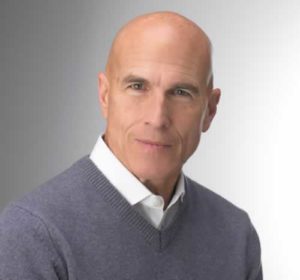 Good morning, Freedom Fighters and RPSC Members. With many emotions already being expressed about the election results, some of which have yet to be determined, let me offer a few thoughts.
I was taught early on that if you do your best and manage what is in your control, you can sleep at night, assured that God will take care of the rest. After last night, I can attest to that. Sheboygan County turned out in huge numbers for Tim Michels (57.2%) and Sen. Ron Johnson (60%). In fact, we voted overwhelmingly for every Republican on the ticket state-wide and in our district. We did our best and managed what we controlled - our own backyard. Both Michels and Sen. Johnson stated how impressed they were with the sheer number of enthusiastic supporters they saw at recent rallies here. Every candidate that we supported won! Incredible!

---
CONGRATULATIONS GOP WINNERS
State Assembly 26th District
State Assembly 27th District
State Assembly 59th District
Sheboygan County Clerk of Clerks
---
HISTORY OF THE REPUBLICAN PARTY
Founding of the Republican Party
On July 6, 1854, just after the anniversary of the nation, an anti-slavery state convention was held in Jackson, Michigan. The hot day forced the large crowd outside to a nearby oak grove. At this "Under the Oaks Convention" the first statewide candidates were selected for what would become the Republican Party.
United by desire to abolish slavery, it was in Jackson that the Platform of the Under the Oaks Convention read: "…we will cooperate and be known as REPUBLICANS…" Prior to July, smaller groups had gathered in intimate settings like the schoolhouse in Ripon, Wisconsin. However, the meeting in Jackson would be the first ever mass gathering of the Republican Party. The name "Republican" was chosen, alluding to Thomas Jefferson's Democratic-Republican Party and conveying a commitment to the inalienable rights of life, liberty, and the pursuit of happiness.
Party of Freedom
Though popularized in a Thomas Nast cartoon, the GOP's elephant symbol originated during the 1860 campaign, as a symbol of Republican strength. Republicans envisioned "free soil, free speech, free labor." Under the leadership of President Abraham Lincoln, the GOP became the Party of the Union as well.
President Lincoln issued the Emancipation Proclamation, but it was the entire Republican Party who freed the slaves. The 1864 Republican National Convention called for the abolition of slavery, and Congressional Republicans passed the 13th Amendment unanimously, with only a few Democrat votes. The early women's rights movement was solidly Republican, as it was a continuation of abolitionism. They were careful not to be overly partisan, but as did Susan B. Anthony, most suffragists favored the GOP. The 19th Amendment was written by a Republican senator and garnered greater support from Republicans than from Democrats.
---