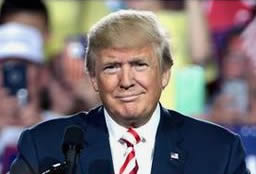 Trump 20/20 buzzzzz has begun!!!
We are not done draining the swamp.
Announcing the Sheboygan GOP general membership meeting and Trump campaign kick-off.  Be there for fun, excitement, friendship and dessert!
Time: 7:00 p.m.
Date: Monday, June 24th
Place: Sheboygan GOP headquarters
1122 Indiana Ave.
Sheboygan, WI
Agenda: Begin with "Pledge of Allegiance"
Old Business: Hand out Campbell awards from the Republican Party of Wisconsin to the volunteers that gave so graciously of their time during the 2018 campaign
New Business:
1)  Discuss the campaign to reelect President Donald Trump
2)  Caps, shirts, and buttons are available to purchase for upcoming events
3)  We need parade walkers to promote President Trump and Sheboygan GOP
4)  We are trying to find people to take the initiative representing Republicans at community events, where appropriate. (festivals, gun shows)
5)  Recruit sign locations large and small.  Will need Name, address, and phone number
6)  We need additional support for our phone calling
7)  We will be doing neighborhood lit drops
8)  Justice Daniel Kelly will be up for reelection in April 2020
9)  Speakers
10)  Adjourn
Keep America Great!!!!!!