"And In This Corner..."
Russ Otten, RPSC Chair
6/28/22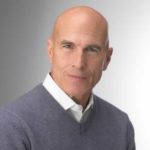 Fellow RPSC Members and Freedom Fighters, there is some urgency to this edition.
First, there is a crucial meeting at 6:30 tonight at the Sheboygan Area School District offices. The Board will hear a presentation by Freedom Fighter Jon Paul proposing a MAJOR CHANGE to the current opt-out policy (Policy 2416), in which parents currently must opt out if they do not want their children completing surveys that delve into the personal lives of students/parents/family. Jon Paul's proposal is that students will not receive or complete these surveys without the prior consent of their parents. Please attend this meeting if at all possible. The address of SASD is 3330 Stahl Road.
Second, please plan to walk with us in the 4th of July Parade. We are projecting 100+ people in our group and could be the largest in the parade. Bring signs and flags! Wear your best patriotic gear! We will distribute over 1,000 small American flags along with a great flyer for upcoming showings of "2000 Mules". (See attached designed by Paul Hankins) Because of so many joining us, it would be great if you could register online today at: https://www.creativenetdesigns-one.info/event/city-of-sheboygan-4th-of-july-parade/. However, if you cannot sign up in advance, please join us! Here are the key details for the parade:
• Gathering Point - Center Avenue between 7th & 8th Streets
• Gathering Time - 8:15-8:30AM
• Parade Start Time - 9:00AM
• Parade Route - North on 8th St, East on Michigan Ave, south on Broughton Dr.
• Parade End - Near the YMCA
Third, our movement is gaining steam this summer. Check out the Upcoming Events, including movie nights, election training, HOWSE (How to Win Spring Elections) Round 3, and "We The People Freedom Rally". Stay active or get active! This is our time to build toward the primaries on August 9 and the general elections in November.
Finally, I wanted to share a personal note. On June 18, I flew with my father to Washington, DC, on the Stars & Stripes Honor Flight. The 129 total veterans included 120 from the Vietnam War, 7 from the Korean War, and 2 from World War 2. Words cannot accurately depict this experience. From the sendoff by hundreds of cheering people at 6:00AM at the airport, to the war memorials, to "Mail Call" on the flight back, to the incredible "Homecoming Parade" with 2,500 who greeted them upon their return, it was something each of you should experience. If you or a loved one are a veteran, please consider going on an Honor Flight. It was one of the greatest days of my father's life. Mine, too.
God bless you all!
Russ
(920)207-3894