"And In This Corner..."
Russ Otten, RPSC Chair
3/26/22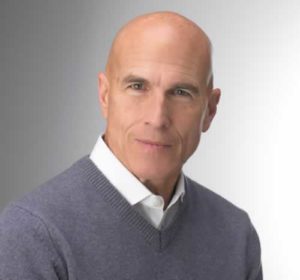 Fellow RPSC members, let me start with the movement to decertify Wisconsin's 10 electoral votes. There was a rally on March 15 with approximately 100 attendees, including some from 4 other counties. Over 120 people signed the Decertification Petition. I attended the March 16 emergency meeting of Republican County Chairs in Plover. Attendees included Republican Party of Wisconsin Chair Paul Farrow, Sen. Devin LeMahieu, Assemblyman Robin Vos, and approximately 55 County Chairs. To say the least, it did not go well. When I asked Vos if he would bring AR120 to a vote now that Justice Gableman's Report stated that there was a path to decertification, Vos replied, "His report said that there could be a path, not that there can be a path." When I retorted, "That's semantics!", he yelled back at me, "Words matter!" After the meeting, I met LeMahieu outside and said, "I cannot tell you how disappointed I am with you right now." He responded, "We (Senate) are just one third of one branch of government. We cannot do more than we have already done to correct what happened." On March 18, copies of the signed petitions were emailed to LeMahieu, Stroebel, Katsma, and Vorpagel, demanding that they push both the Senate and Assembly to bring decertification resolutions to the floor for votes. Having received no response from any of them in 5 days, I finally emailed them on March 23 and gave them 24 hours to respond. I have since received responses from all of them stating that they have no intention of representing us or the RPSC members that voted 120-2 in favor of the Decertification Resolution. (See attached for actual email responses.) The battle over decertifcation is not over. More explosive data showing ballot "mules" was presented this week in Madison. Stay tuned and optimistic!
At the heart of our Party is replacing liberals on our County Board, City Councils, and School Boards. Spring elections are Tuesday, April 5. It is crucial for each of you to vote for an incredible slate of Freedom Fighter candidates. Bring a friend or family member (who shares your values) to the polls. Put up a yard sign. Make calls. Do a literature drop. With what is going on in our communities, the stakes have never been higher. We can make a difference! On a related note, I had the opportunity to be interviewed for an online Sheboygan Press article today on local elections. Here is the link to read it: Sheboygan's local elections are nonpartisan, but Democratic and Republican parties still play a role. Here's how.
Here are 2 upcoming events that I encourage you to attend:
Thursday, March 31 - American Majority is hosting an event at Sheboygan Falls American Legion. "Want to Secure Our Elections" will start at 5:30 PM with a Meet & Greet the Candidates (Spring elections) at 7:00 PM. LEARN MORE
Saturday, April 2 - 6th District Caucus at Amore in Plymouth starts at 11:00AM with registration at 10:30AM. This will be your opportunity to determine which of our RPSC resolutions pass and go to the State Convention in May.
The RPSC has grown from 175 members in October to 322 members as of today! With the goal of 400 members by June, we are well on our way. Here are just a few things that have happened in the last 50 days:
Thanks to Judi Pool, the RPSC, for the first time in its history, has officially recognized a list of conservative candidates for Spring elections on its website.
Thanks to Zack Pattison, the RPSC has rallied many members to be part of the opposition group to wind turbines in our county.
Thanks to Jon Paul, the Sheboygan Area School Board is aware that every key issue is in front of the RPSC members for potential action.
Thanks to all of you, the RPSC was the first county to pass resolutions for decertification and for the resignation/removal of Vos as Assembly Leader.
In closing this edition, I urge you to stay positive, vigilant, and connected to each other. We are in a fight for the survival of our communities, our state, and our nation. We cannot relent or become weak. Take a short break when needed. Come back renewed and ready for whatever this battle brings.
God bless you all!
Russ
(920)207-3894