"And In This Corner..."
Russ Otten, RPSC Chair
3/4/22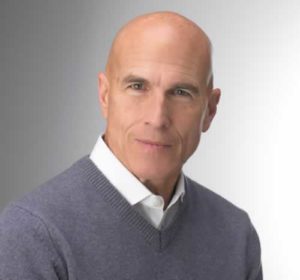 Fellow Party Members, it has been my honor serving as the RPSC Chair since February 5. I am excited to report that so many great things are happening because of our efforts.
First, we have activated and caused quite a stir around the state. Our Vos Resolution from the caucus has been a hot topic for Mark Belling's and Regular Joe's radio shows over the last few weeks. More importantly, many other counties have followed suit. This is not going away. In fact, it has gained momentum. With the Gableman Report on Tuesday stating that there is more than enough evidence of election fraud to move forward with decertifying Wisconsin's 10 electoral votes, Rep. Ramthun has been vindicated and proven correct in making his case for such. This has led to someone stepping up to primary Vos and also caused State GOP Chair Farrow to call an "emergency meeting" on March 16 with all County Party Chairs and VIce-Chairs. I expect that meeting to be one last pushback from Vos and Farrow to bury the decertification and stay in power in Madison. If that happens, you may hear a loud boom around 8:00PM that night. Stay tuned!
Second, we have crucial Spring elections on April 5. I urge you to offer your assistance to one of the 16 conservative candidates as they sprint toward victory. You can make a difference right here in your own community by doing lit drops and making phone calls. Anika Rickard is coordinating these efforts. Please contact her at [email protected]. You can now view a full list of candidates and their districts on our website. Be sure to share this with your family and friends. The "Meet the Candidates" night this past Tuesday was fantastic. Over 100 people attended and were amazed by the presentation, "Taking Back Our Local Government". Thanks to the RPSC's Darryl Carlson and SCFF's Judi Pool and Suzanne Speltz for organizing this wonderful event!
Third, a key issue has emerged that needs your attention. 16 massive 673' wind turbines are planned to be erected in Sheboygan County. They are 50% taller than the Acuity flag and will be seen from virtually any city, village, and township in the county. Party member Zack Pattison is building a large group opposed to these monstrosities. Please reach out to him at [email protected] to stay up-to-date on this issue. We need to fight for our neighbors from Cedar Grove to the Town of Mitchell and keep our quality of life for all of Sheboygan County!
Fourth, the recent Lincoln-Reagan Dinner was a huge success! Over 220 people gathered to celebrate our freedoms and were inspired by Sen. Ron Johnson to engage in the fight to keep them. Check out the article and pics that are posted on our website! One additional note on this: One of you was kind enough to offer to pay for several others to attend. This was love in action!
Finally, our Party has grown to 300 members. This is your home, the place where your values are shared. Please tell others what you are doing. Invite them to an event. Volunteer for a campaign together. Let them know that you are making a difference in our community. And ask them to join the Party. Please print out a copy of our Membership Form or make them aware that they can join online at https://www.creativenetdesigns-one.info/join-rpsc/. Let's push to hit 400 by June!
God bless you all!
Russ
(920)207-3894