"And In This Corner..." 5/12/22
"And In This Corner..."
Russ Otten, RPSC Chair
5/12/22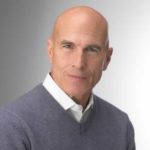 Fellow RPSC Members and Freedom Fighters, let me cut right to the chase. The GOP State Convention on Saturday, May 21, will be a fight! With over 1,500 expected to attend, it will be the largest convention in over a decade. The stakes are high. Will the Republican Party of Wisconsin delegates recall the 10 electoral votes from the fraudulent 2020 election? Will they vote to demand Assembly Speaker Robin Vos's resignation or removal? Will they vote for a non-endorsement option for primaries?
These are the 3 resolutions overwhelmingly passed at our County Caucus in February and our 6th District Caucus in April. As expected, none of these 3 resolutions were supported by the State Resolutions Committee 2 weeks ago. So, each one will have to be introduced from the floor of the State Convention. For them to be considered, they will need the support of 4 county chairs from 4 different districts. That is a tall order with much work being done to make that happen.
I cannot predict the outcome of these 3 resolutions. But I can tell you that we will fight to get these on the floor for a vote. That is only half of the battle. The second half is convincing a majority of delegates to vote for them. Many delegates have been going to state conventions for decades. They look forward to these annual gatherings as a time to mix with long-time friends, pass a few standard resolutions, endorse their favorite candidates, and sip cocktails late into the night. They despise any type of disagreement, much less an all-out fight within the hallowed walls of the convention.
Please keep the RPSC delegates in your prayers to do the right thing, to hold firm in the midst of the battle, and to win over those who oppose them. This is a war that needs to be fought. We will see what God does next Saturday!
God bless you all!
Russ
(920)207-3894