"And In This Corner..." Final Stretch Edition
"And In This Corner..."
Russ Otten, RPSC Chair
Final Stretch Edition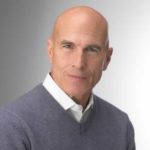 Fellow RPSC Members and Freedom Fighters, we are in a battle for the soul of our nation, state, and community. Recent ads depict Sen. Ron Johnson and Tim Michels as "too radical for Wisconsin" because they stand up for the rights of babies to be born, support law enforcement, and encourage parents to take back their schools. Really? "Too radical"?
It is time to finish the job that we started on August 9! It is time to bury these socialist Leftists next Tuesday!
Here is what you can do in the next 6 days
Join the

Corner Rally

at 10:00AM on Saturday at 14th & Erie in Sheboygan. Bring your flags and signs! Make a statement that our values are for God, family, and freedom!
Join the

Lit Drop

at Noon on Saturday at the HQ. This is our last chance to actually make our community aware of the candidates who believe in and will fight for our values! Food will be served as well!
Come to our

Election Night Victory Party

on Tuesday at Racers Hall between Sheboygan Falls and Plymouth. Doors will open at 7:00PM. There will be great music, food, soda/water, a cash bar, and a very special Toys for Tots drive (See flyer below). Bring your families and fellow Freedom Fighters. Because we expect a large crowd, we would like to provide an estimate to Racers Hall for planning. Here is a link with more info and a way to sign up: https://www.creativenetdesigns-one.info/event/republican-election-watch-party/.

Volunteer to help

at the Election Night Victory Party. We need people to set up on Tuesday afternoon and then assist during part of the event. If you are able to help, please email

[email protected]

or

[email protected]

. Thanks.
Everyone, I cannot stress how crucial it is for each of us to let our family members and friends know about the values that our candidates believe in, values that cherish our God, our families, and our freedom (https://www.creativenetdesigns-one.info/gop-candidates/).
This is our time to finish the fight!
God bless you all!
Russ
(920)207-3894